Heartburn Helper
PZN 13864587
Folding carton with 120 chewable tablets
Also available as
Folding carton with 60 chewable tablets
---
Chewable tablets with 680 mg alkaline calcium carbonate and 150 mg alkaline magnesium carbonate for the symptomatic treatment of heartburn, acid reflux and acid-related stomach complaints.
With peppermint flavouring.
---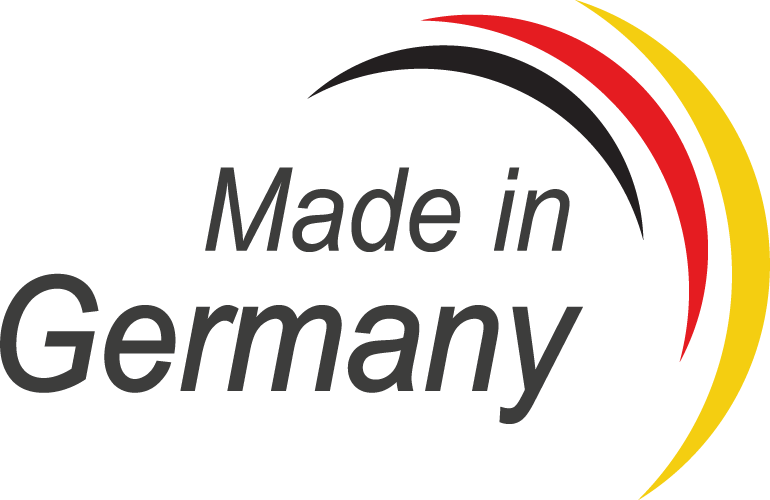 ---
Sodbrennen und saures Aufstoßen entstehen durch aufsteigende Magensäure in die Speiseröhre. Dies führt unmittelbar zu Reizungen, welche als brennender Schmerz wahrgenommen werden.
Wie wirkt Avitale Sodbrennen-Helfer?
Das Medizinprodukt Avitale Sodbrennen-Helfer gehört zur Gruppe der Antacida. Diese sind hilfreich bei Sodbrennen und säurebedingten Magenbeschwerden, da sie die Magensäure physikalisch binden und neutralisieren. Die Kautabletten haben durch ihren aromatisch-frischen Pfefferminzgeschmack auch einen positiven Einfluss auf eventuell auftretenden Mundgeruch.
Dosierung, Dauer und Art der Anwendung:
Erwachsene und Jugendliche ab 12 Jahren nehmen bei säurebedingten Magenbeschwerden oder Sodbrennen je nach Bedarf 1–2 Tabletten, vorzugsweise ca. 1 Stunde nach den Mahlzeiten und vor dem Schlafengehen. Auch bei starken Beschwerden sollten Sie zunächst nur eine Tablette einnehmen und 1 Stunde warten, ob die Beschwerden besser werden. In Abhängigkeit vom Auftreten der Symptome können Sie Avitale Sodbrennen-Helfer Magentabletten auch zwischen den Mahlzeiten einnehmen. Bei Bedarf können bis zu 6 Tabletten pro Tag eingenommen werden. Die Tabletten können gekaut oder gelutscht werden. Wenn Sie sich nicht sicher sind, wie Sie Avitale Sodbrennen-Helfer Magentabletten einnehmen sollen, fragen Sie Ihren Arzt oder Apotheker.
Das Medizinprodukt Avitale Sodbrennen-Helfer Magentabletten ist in Faltschachtel-Packungen zu 60 oder 120 Kautabletten rezeptfrei erhältlich.
PRODUCT QUALITY AT THE BEST PRICE A FOCUS ON CUSTOMERS AND EXPERTISE
Product safety and high-quality raw materials are our top priority. We want to serve our customers as a reliable and responsible partner. Experts regularly conduct detailed studies to ensure that the excellent standard of our product range remains constant. To maintain this high, consistent standard, we – among other things – manufacture our dietary supplement with a certified pharmaceutical company in Germany.
If your symptoms haven't improved after taking this product for three days, please consult your physician. When taking this product, please avoid ingesting large quantities of calcium-rich foods such as milk, cream, cheese and yoghurt as well as dietary supplements containing calcium.
Please observe the information contained in the pack insert, available here in PDF format.
Pack insert
One tablet contains: Alkaline Calcium Carbonate, Alkaline Magnesium Carbonate, Sorbitol, Inulin, Maize Starch, Magnesium Stearate, Peppermint Flavouring, Lemon Flavouring, Sweeteners: Aspartame/Acesulfame
Do not take if you have elevated calcium levels (hypercalcemia), impaired kidney function (creatine clearance below 30 ml/min) or kidney stones. Please consult your physician before taking this product if you suffer from any of the following: low phosphate levels in the blood / increased calcium excretion. Not suitable for children under the age of 12.
We recommend not taking Avitale Heartburn Helper Tablets in combination with other medication; instead, please allow a 2-hour gap so that the absorption of any medication is not affected. Ingesting medications at the same time as calcium- and magnesium-rich products such as heartburn tablets, but also calcium-rich foods such as milk products, can influence the resorption of some medications.
Owing to the Health Claims Regulation EU No. 1924/2006, we are not permitted to advertise the effects of our food products or dietary supplements. We therefore ask for your understanding that our customer service team are only able to answer any related questions to a limited degree. For detailed, health-related questions, in particular with regard to taking our products in conjunction with any medication, please consult your physician or pharmacist. In accordance with the applicable laws, these experts are permitted to provide you with healthcare-related and medical advice. We thank you for your understanding!
Dietary supplements are not a substitute for a balanced and varied diet and healthy lifestyle. The daily recommended intake must not be exceeded. Please store out of reach of children.
Further products for your well-being