Manuka Honey MGO 250+
PZN 17924748
1 Glass / 250g
Also available as
500g Manuka Honey MGO 250+
250g Manuka Honey MGO 400+
500g Manuka Honey MGO 400+
250g Manuka Honey MGO 550+
500g Manuka Honey MGO 550+
---
Honey from New Zealand with a minimum methylglyoxal (MGO) concentration of 250mg per kilogram honey. 100% pure honey from the flower nectar of the New Zealand Manuka tree containing the natural substance methylglyoxal (MGO).
---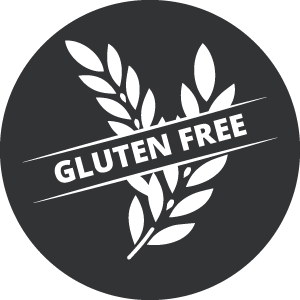 ---
Honig aus Neuseeland mit mindestens 250mg Methylglyoxal pro Kilo Honig.
Whether in your favourite muesli, spread on bread, or with a cup of tea, there are many ways to enjoy Manuka Honey. We recommend 1-2 teaspoons Avitale Manuka Honey per day to fully benefit from the effects of this special honey.
MGO is generally heat tolerant. Avitale Manuka Honey can therefore be used in warm meals and beverages.
Maximale Transparenz – Vom Bienenstock bis zu Ihnen nach Hause!
Jede Charge wird bereits vor dem Versand in Neuseeland analysiert. Bereits bei diesen Untersuchungen muss der Honig den Anforderungen der deutschen Honigverordnung entsprechen. Nur Honige, die diesen anspruchsvollen Kriterien genügen, werden für den Transport nach Deutschland freigegeben. Nach Ankunft werden die Honige dann erneut vom Labor QSI in Bremen analysiert und zertifiziert. Nur wenn die auf dem Etikett versprochenen Gehalte eingehalten werden, gelangt
unser Avitale Manuka Honig in die Apotheke.
Laborgeprüft und zertifiziert
Das Labor QSI in Bremen ist europaweit eines der renommiertesten und fortschrittlichsten Labore im Bereich der Lebensmittel- und Pharmaanalytik. Dort wird der Avitale Manuka Honig mittels der NMR- ("Nuclear Magnetic Resonance") Spektroskopie analysiert. Diese aufwendige Methode ermöglicht es, einen molekularen "Fingerabdruck" des untersuchten Honigs abzubilden, der charakteristisch für Manuka Honig ist. Es ist gleichzeitig die derzeit leistungsfähigste Methode hinsichtlich der Verfälschungssicherheit, die der Markt zu bieten hat.
Prüfberichte verschiedener Chargen:
L1892021
L0032022
L0042022
Nachhaltig verantwortungsvoll
Der Avitale Manuka Honig gelangt in Fässern nach Deutschland, die rund 300 kg Honig beinhalten. Wir verzichten bewusst darauf, unseren Honig bereits in Neuseeland abzufüllen. Dieser Schritt spart erheblichen Platz und natürlich auch Gewicht während des Transportes nach Europa und ist durch die niedrigeren Emissionen, im Vergleich zum Transport von fertig verpacktem Manuka Honig, ein wertvoller Beitrag zur Schonung unserer Umwelt.
Für die Gläser, in die wir unseren Avitale Manuka Honig abfüllen, wird bis zu 70% Recyling Glas verwendet. Damit kann der Energieverbrauch und der CO2-Ausstoss im Vergleich zu Gläsern ohne Recycling-Anteil erheblich gesenkt werden. Das geleerte und gereinigte Glas kann für verschiedenste Zwecke im Haushalt wiederverwendet werden und senkt so weiter den CO2-Abdruck.
PRODUCT QUALITY AT THE BEST PRICE A FOCUS ON CUSTOMERS AND EXPERTISE
Product safety and high-quality raw materials are our top priority. We want to serve our customers as a reliable and responsible partner. Experts regularly conduct detailed studies to ensure that the excellent standard of our product range remains constant. To maintain this high, consistent standard, we – among other things – manufacture our dietary supplement with a certified pharmaceutical company in Germany.
Wir empfehlen täglich 1-2 Teelöffel Avitale Manuka Honig zu verzehren, damit sich die besonderen Eigenschaften dieses einzigartigen Honigs voll entfalten können.
MGO ist weitestgehend hitzeunempfindlich. Avitale Manuka Honig kann somit auch ohne Bedenken in warmen Speisen und Getränken verwendet werden.
Manuka Honey can naturally crystallise. Not suitable for children under the age of 12 months, pregnant women, or diabetics. Store away from light and heat.
---
Owing to the Health Claims Regulation EU No. 1924/2006, we are not permitted to advertise the effects of our food products or dietary supplements. We therefore ask for your understanding that our customer service team are only able to answer any related questions to a limited degree. For detailed, health-related questions, in particular with regard to taking our products in conjunction with any medication, please consult your physician or pharmacist. In accordance with the applicable laws, these experts are permitted to provide you with healthcare-related and medical advice. We thank you for your understanding!
Dietary supplements are not a substitute for a balanced and varied diet and healthy lifestyle. The daily recommended intake must not be exceeded. Please store out of reach of children.
Further products for your well-being